We are looking for:
Mechanics for cars
Kitchen
Construction
Farming
Artists, musicians, DJs
Motivated people with different skills
Members gain:
Free high speed internet
Cheap alcoholic drinks on the bar
Access to the Wednesday party and BBQ
and much more…..
Membership
If you want, you can get a Membership of Friday Happiness Assoçiação!
Membership costs:
15 Euros (once)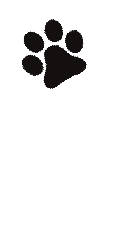 Dogs and other animals
If you are traveling with a dog or other animals, please call me, before you come. Its maybe not possible!
Working in Ameixeirinha
On this site you find general information about Volunteering in Ameixeirinha in Tojeiro, working hours, accommodation and meals. If you are interested in helping on our farm, do not hesitate and please contact us via e-mail and you have to  fill in our application form, when you arrive, you also need valid documents.
Its possible we don't have enough sleeping places, so be sure to bring your own tent.
Down below you find our Tojeiro Guidelines Handbook as PDF which we recommend to read. In our slideshow gallery we give you some visual impressions of Tojeiro for you to catch the free spirit!
---
Staying in Tojeiro
The minimum stay is three weeks. If you are interested in staying for a longer period of time (more than 8 weeks) you will no longer be classed as a helper but as a resident. We will have a discussion about the conditions of your stay.
Arrivingdays are only Sunday, Monday, Tuesday and Wednesday.
Leaving please not at Fridays !!!
If you need special medical treatment or mediaction or allergies for example (or any other issue we should know about for your comfort), please inform us before you come!
---
Working hours
The daily working time is about 5 hours on a 5 days a week (25 hours/week). On weekdays we normaly start at 7.30 with breakfast (depending on the climate situation).  At 8.00 we have a daily meeting where we speak about tasks for the day and other things need to be done and what's going on in general. We work in different teams which we chose on the morning meeting, so you can decide for example if you want to help in the gardening team, construction team, animal team, cleaning team or the kitchen team, for example. This will be decided from day to day, so you have free choice most time.
Every friday is a big event when our Pizzanight Algarve takes place, a big party with lots of pizza, (live) music and dancing. On fridays everything is focussed on the pizza and party preparation.
---
Accommodation
We have several sleeping places in jurts, vans and caravans as you can see in the pictures below, that might give you a first impression. It is also possible that you come with your own vehicle. In summertime it may be necessary to bring an own tent as we only can provide a limited number of sleeping places.
---
Meals
We offer breakfast and two warm meals – lunch and dinner – a day. We cook vegetarian, not vegan! Most of the vegetables are from our own garden or local farmers we know. Drinking water is for free of course and you can also collect mint and other herbs or fruits in our garden for making tea or lemonade. At our bar we sell soft drinks like coke, ice-tea, beer and wine for low prices.
---
What do I need?
As the winters in south of Portugal are cold, windy and rainy, the summertime is hot, windy and dusty. Please take care that you bring the right clothtes like dungarees/pair of cargo-trousers, stable shoes/boots for outdoor terrain, rainwear, a torch, medication if needed, a hat and additional sun-protection, a sleeping bag and sanitary articles you need.
Tojeiro Guidelines Handbook (PDF, 178 KB)
---
Contact
For further information do not hesitate and write us an email or call us:
Email: rudolf-strelow[at]hotmail.com
Phone: +351-968311747